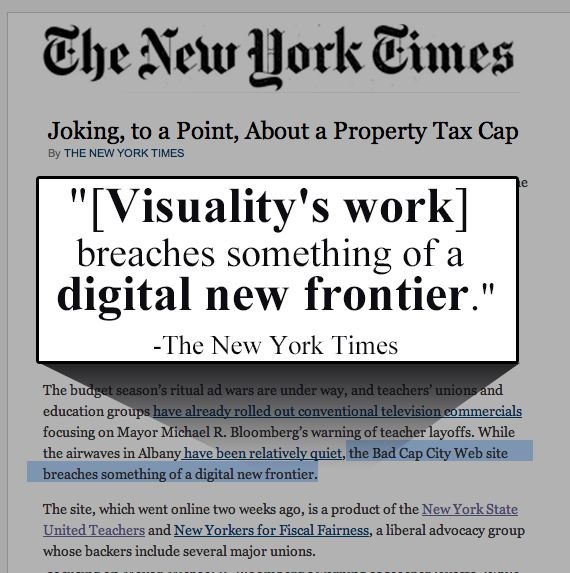 Managing, engaging, and activating your members is what you do. Helping your association with innovative, cost-effective services and solutions – backed by decades of experience – is what we do.
Our Business, Our Team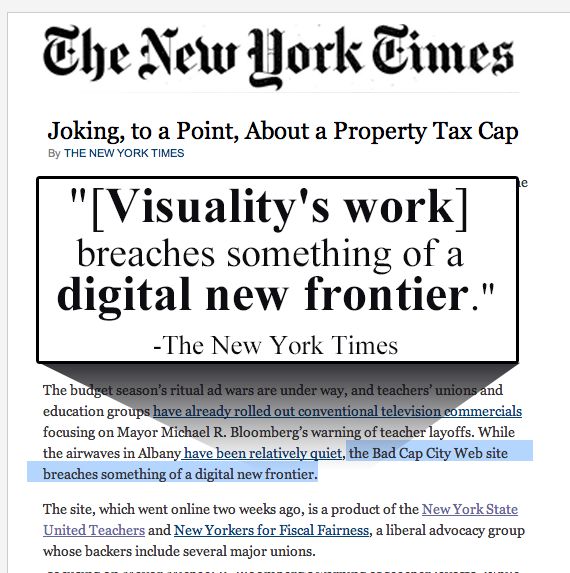 In this case, it really isn't about the journey.  It's about the destination.
Focused strategy, award-winning creativity, innovative technology. Each  designed and deployed in the service of one thing.  Achieving your goals.
Our Strategy in Action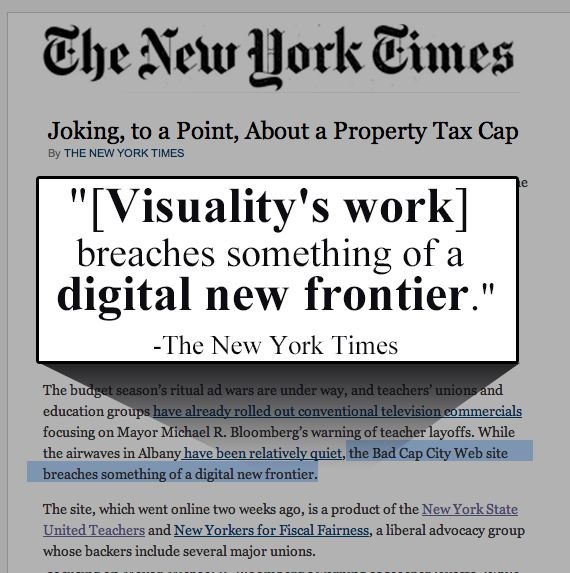 Member engagement. Association branding. Event marketing. Membership development. Issue advocacy. Inbound marketing. Political action. Message. Strategy. Media. Technology. Creatives. Content.
What We Do for You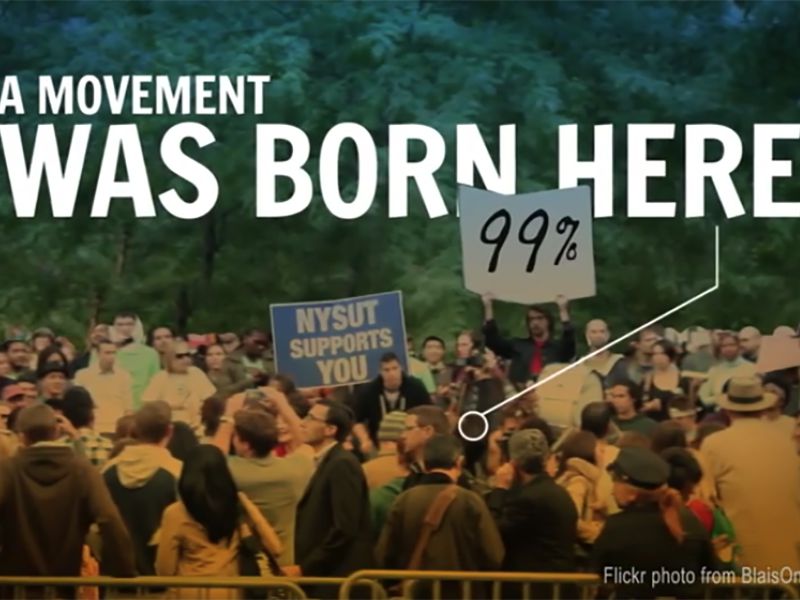 Member Engagement + Activism
Member engagement drives the critical functions of your association. The ever-growing, ever-changing world of social media, Web networks, real-time online response, and mobile use presents every association with an often-confusing landscape of opportunities, but Visuality will help you cut through the confusion and maximize the effectiveness of your member outreach and engagement efforts.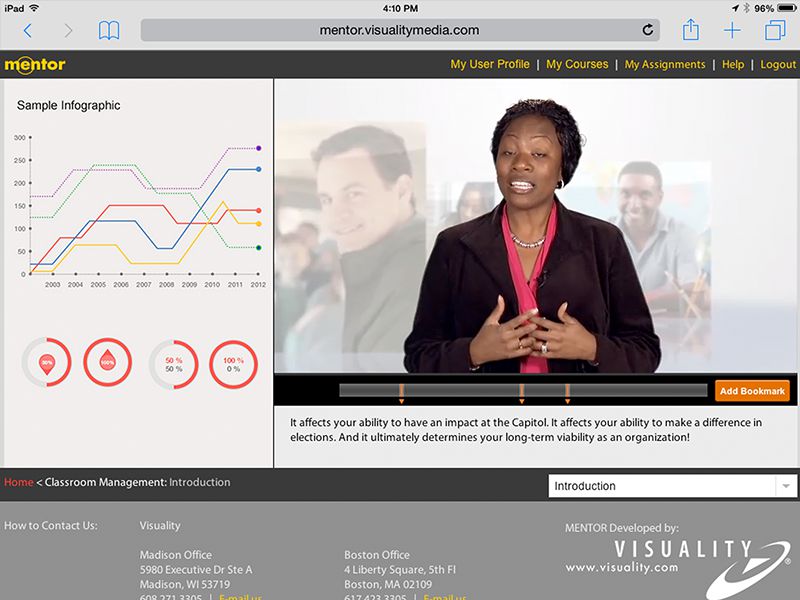 Training + Professional Development
Provide members with value-added online video-based training with a student-focused interface, multiple learning tools, and individual student tracking+reporting. Designed for ease-of-use for both student and administrator, Visuality's MENTOR offers a dynamic, content-focused solution for all your online training needs.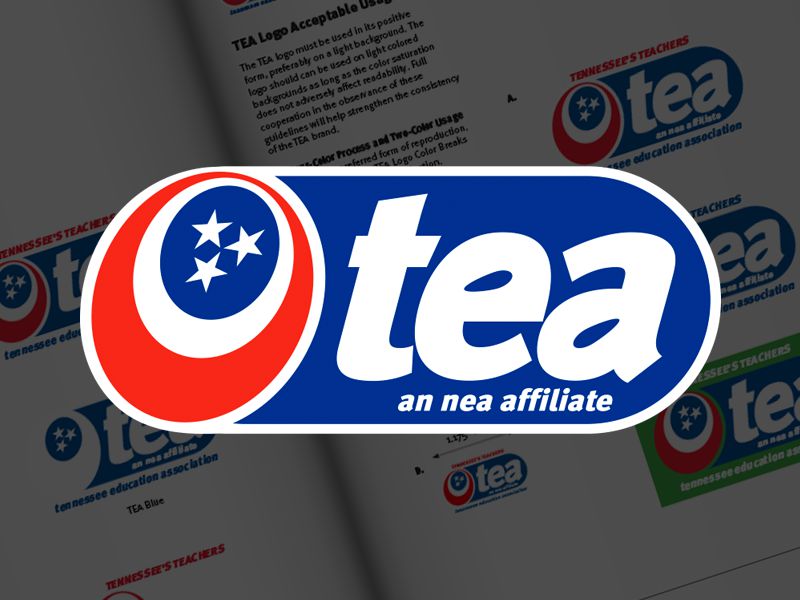 Branding + Marketing + Advocacy
From traditional media solutions to inbound marketing, social media engagement and innovative digital advertising, we have the tools and winning experience to help you harness the full power of both new and traditional media to broaden your brand awareness, grow your membership, and achieve all your association goals.
Visuality offers 20 years of successful association experience. From local United Way chapters to statewide organizations and national associations with millions of members, Visuality has helped craft communications and messaging strategy, reach and engage members, ignite meaningful member activism around political and advocacy campaigns, supercharge event attendance, and shape organizational brand identities that tell a unique and powerful story.
For decades, Visuality has been working at the intersection of technology and communications, starting with first-generation Web sites and 3D animated video for broadcast, evolving through changing media and advocacy climates, and continuing through today's complex intermix of traditional media, Web sites, social media, inbound marketing, IP targeted advertising, and multiple channels for content and messaging. For much of that time, we've enjoyed strong relationships with member-based organizations across the country.